Traffic calming device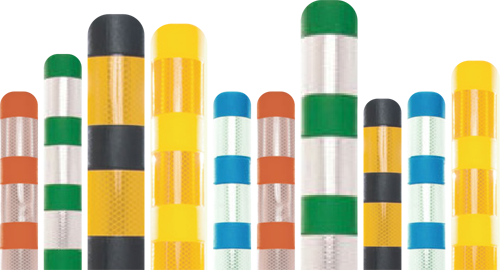 HIGH VOLUME ORDERS
---
GET A DISCOUNT

Please contact us for orders of 30 deflex delineators or more and we'll arrange a special price:

Canada & USA: 1-866-623-2580
Worldwide: +1-450-623-2580

TRAFFIC DELINEATOR & CHANNELIZER
---
The Deflex is a high performance trafic delineator designed to maximize safety for all road users in cities and on highways. The product's height is its most important safety feature. At 48 inches (1200mm) the Deflex provides eye-catching visibility for truck drivers at night and all road users
24 hours a day.


WITHSTANDS MORE THAN
200 IMPACTS
---
The Deflex is made of a patented flexible polymer. It can take repeated impacts and regain its original shape to continue its function.



HIGH SPEED
IMPACT RESISTANCE
---
The high tech polymer can resist high speed impacts with little to no dammage.